Silver Swans® is a ballet class designed by The Royal Academy of Dance in London, specifically for the over 55's. Open and accessible, classes will help improve mobility, posture, coordination and energy level. Suitable for both complete beginners and those with previous dance experience, a Silver Swans class develops ballet technique in a fun and supportive environment. Beautiful classical music and inspiring dance sequences will ensure everyone floats out of the studio with a smile.
The heath benefits of dance are well documented. Scientific research shows that 75% of the factors affecting quality of life and longevity are related to lifestyle, while on 25% are hereditary. This means there's no excuse for not keeping active whatever your age, and dance in particular can play a vital role in ensuring a longer and better quality of life.
Whether you've never danced before or want to get back into the swing of it, are our classes have something for everyone.
Set too beautiful classical music, we will look at the fundamentals of classical technique in an inclusive manner, develop sequences and steps and learn classical ballet repertoire.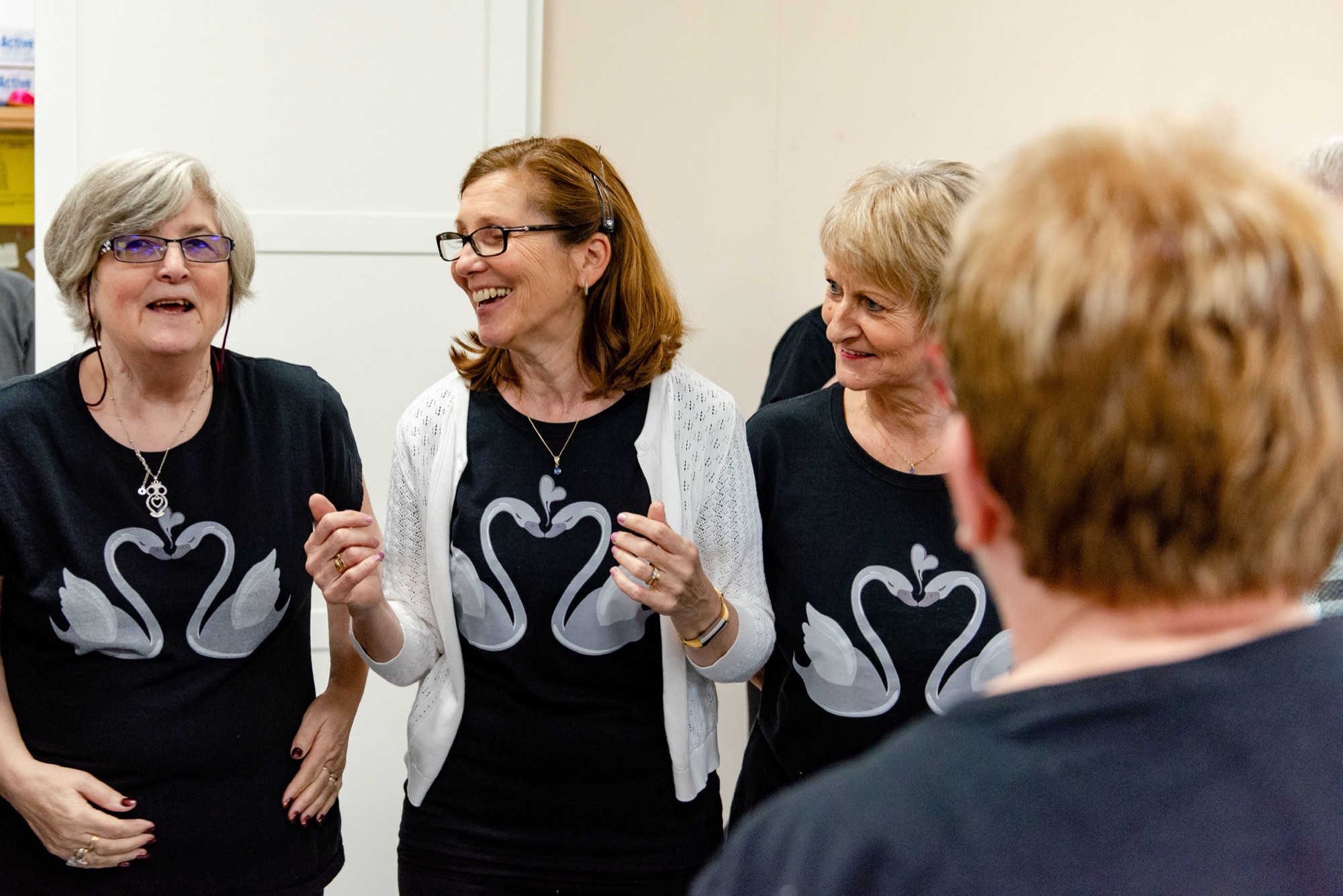 Our '100 Swans for 100 years of the Royal Academy of Dance' was chosen as an official RAD Centenary event. Due to COVID-19 this has had to be postponed, but will happen when allowed
Linda appeared on BBC Breakfast (well her photo did!!) as part of an interview with HRH Duchess of Cornwall, Darcy Bussell and Angela Rippon about Silver Swan clas

HHDC was featured on the RAD's website with great article entitled 'Swans @ Home'

Silver Swan Pauline Kadoche successfully auditioned for Swan Lake Dreams - a performance project with local dancers and BRB. Pauline was cast as the Queen and we were really looking forward to watching her perform at the Theatre Royal. The performance was cancelled due to COVID but we hope it can be the-scheduled in the future and we can watch our Queenie in action!